Gaming brands targeting Southeast Asia markets for growth
Details

Published: Tuesday, 16 July 2019 17:38
Hits: 70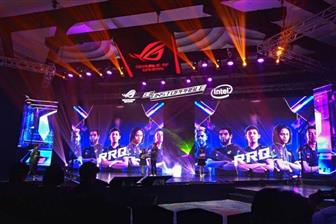 Asustek's ROG product launch in Jakarta
Photo: Company
Gaming brand vendors have been shifting their focus to promoting products in Southeast Asian markets including Thailand, Indonesia and Malaysia, which have started seeing surging demand for gaming products recently, according to industry sources.
Demand for gaming products from China, the US and Europe has significantly weakened in the past two years, as they have become more saturated, and the global economy remains weak, the sources from gaming vendors said.
Asustek Computer currently has an average share of around 35% in Southeast Asia's gaming market, but has obtained an around 60% share in Indonesia's gaming market. Of Indonesia's notebook shipments, only 4-5% of the volumes are gaming models, an equivalent to shipments of around 120,000-130,000 units a year.
Asustek's success in Indonesia's gaming market has resulted from its comprehensive offerings in different price segments including products under its TUF, Strix, Zephyrus and Mothership series.
The company has also been expanding its presence in channels in Indonesia, promoting gaming activities in local schools and cooperating with local e-sport teams and Youtubers to conduct promotion campaigns.\
Asustek has recently hosted a product launch conference in Jakarta, Indonesia, releasing its latest ROG gaming products.
Since demand from Southeast Asian consumers is primarily for mid-range to entry-level devices, price competition in the market has been fierce especially, with Acer, Lenovo, Dell and Hewlett-Packard (HP) aggressively releasing entry-level products, looking to snatch shares from top vendors such as Asustek and Micro-Star International (MSI), the sources noted.
Because of the Southeast Asian markets' lower profit margin compared to those of Europe, North America, Japan and South Korea, maintaining profitability and fending off competitors in Southeast Asia has already become a key challenge for vendors, the sources added.
Asustek has also recently announced to become a hardware sponsor of ESPN's EXP e-sport events